Riviera Spill Bowls 30″
$389.00
Description
Riviera Spill Bowls
The clean contemporary square shape of our Riviera Spill Bowls make them a highly desired bowl that looks great in a variety of settings. They add a unique touch of style to any swimming pool, or look great as a beautiful piece of fountain artwork. You can use these bowls on their own or paired with other pool water bowls or scupper bowls. This bowl comes in 3 sizes, including our 24″ Riviera Spill Bowl and 36″ Riviera Spill Bowl, and other styles of scupper bowls are also available.
Material: Hardstone
Measurements: 30″ top diameter, 8″ height, 10″ base
Scupper Lip Size: 7.50″
Recommended Flow: 3 – 5 GPM
Connection: 2 inch center cut pre-drilled hole. Need a smaller or larger size? No problem, we can do that for you.
Weight: 118 lbs
Maintaining: Care and weatherproofing instructions included.
Shipping: Ships via freight. Shipping is billed separately.
Call us for a quote or with questions at: 949-329-8355
Disclaimer: Air pockets are a common occurrence in precast products. Any Design Cast product can display air pockets.
The frequency and size of air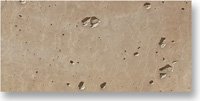 pockets is not controllable in any way. An example of common air pockets is pictured on the right.
Additional information
| | |
| --- | --- |
| Color | Gray Smooth (left), Gray Sandblasted (right), Tan Smooth (left), Tan Sandblasted (right), Adobe Smooth (left), Adobe Sandblasted (right), Buff Smooth (left), Buff Sandblasted (right), Sage Smooth (left), Sage Sandblasted (right), Sand Smooth (left), Sand Sandblasted (right), Charcoal Smooth (left), Charcoal Sandblasted (right) |