Marseilles Water Fountain Bowls 21″
$279.00
Description
21″ Marseilles Water Fountain Bowls
Create a stunning water feature with our popular 21″ Marseilles Water Fountain Bowls. These bowls have a classic round shape with a squared lip and are one of our most widely-used and versatile bowls. The Marseilles design also comes in a variety of sizes including the 27″, 33″ and 39″ Marseilles Bowl.
You can select the finish and color that will ideally match your tile, travertine or marble so that you can achieve the exact look you're hoping for. These will truly help enhance your landscape. River Rocks are also available in a variety of colors to match your bowl and landscape design.
Material: Hardstone
Measurements: 21″ Diameter, 7″ Height, 10″ Base Diameter
Scupper Lip Size: 2″
Recommended Flow: 3 – 5 GPM
Connection: 2 inch center cut pre-drilled hole. Need a smaller or larger size? No problem, we can do that for you.
Weight: 52 lbs
Shipping: Ships via freight. Shipping is billed separately.

These are made to order and production time is approx 2-3 Weeks
Disclaimer: Air pockets are a common occurrence in precast products. Any cast product can display air pockets.
The frequency and size of air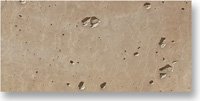 pockets is not controllable in any way. An example of common air pockets is pictured on the right. These occur in both smooth and sandblasted products, though they are less apparent in sandblasted items.
Additional information
| | |
| --- | --- |
| Color | Gray Smooth (left), Gray Sandblasted (right), Tan Smooth (left), Tan Sandblasted (right), Adobe Smooth (left), Adobe Sandblasted (right), Buff Smooth (left), Buff Sandblasted (right), Sage Smooth (left), Sage Sandblasted (right), Sand Smooth (left), Sand Sandblasted (right), Charcoal Smooth (left), Charcoal Sandblasted (right) |